Attention: This page is about Summer of Unreal 2021!
You can inform yourself about the current installment of the Summer of Unreal event on this website: Summer of Unreal 2022.
Welcome to the Summer of Unreal!
The university Hochschule der Medien is one of the largest media universities in Europe and a member of the award-winning Animation Media Cluster Region Stuttgart. Alumni are working locally and worldwide in the animation, gaming and VFX industries. Hochschule der Medien is the exclusive partner for the Summer of Unreal project in Germany.
The Summer of Unreal is a free, four-week boot camp created in collaboration with Epic Games where artists learn practical real-time skills from industry vets. While you're expected to have some knowledge of 3D software, you can be totally new to Unreal Engine. We'll start with the basics and work our way up to the eye-catching stuff, like stylised cel-shaded/photorealistic objects and digital humans.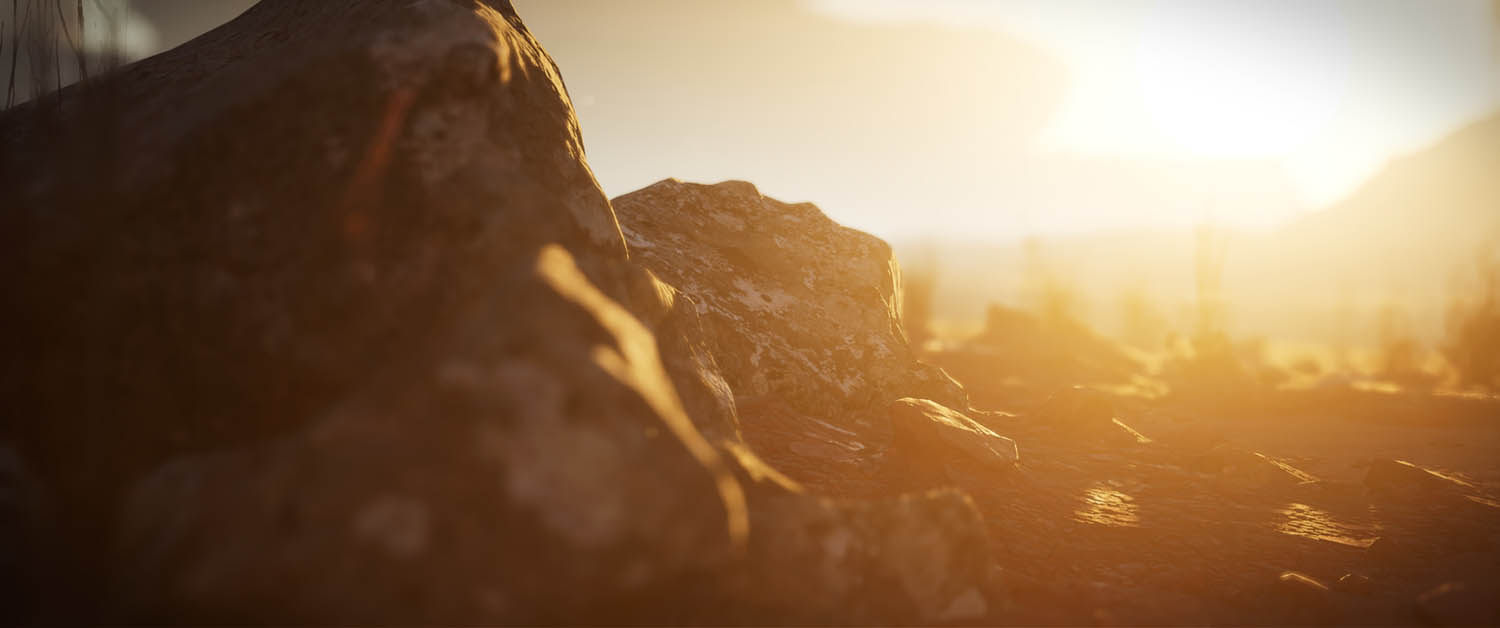 Build a new world with Unreal Engine this summer!
We cover the use of Unreal Engine across areas such as pre-visualisation, layout, rigging, animation, modelling, lighting, importing characters into Unreal Engine and rendering.
Live, online, daily expert tuition in all key aspects of Unreal Engine.
Online support from Assistants.
Use Discord to communicate for project work, it's a great chance for networking!
Learn from case studies of Unreal Engine production from across Europe by meeting industry practitioners and creators.
Work with colleagues from across Europe to solve creative briefs whilst learning.
Hear directly from Epic Games about new developments.
Hear panels of experts discuss how Unreal Engine is changing media production.
Find out how you can make Unreal Engine work for your workflow.
Participants will be able to collect digital badges for each day, and on collecting an attendance of at least 80%, gain a certificate of attendance from Escape Studios and signed by Epic Games.
This course is free for industry professionals with at least two years of experience working in an animation studio or on animation projects in any artist role including Rigging, Layout, Pre-visualisation, Concept Art, Animation, Lighting and Rendering.
This course is also open to tutors and educators. Priority will be given for higher education, but applications from further education and gymnasia-style schools will also be considered.
Unfortunately, this course is not open to students or alumni – please do not apply unless you are already working in the industry. Participants are also expected to sign up for the whole month.
The Summer of Unreal aims to focus on the wider animation production industry. The training is aimed at those helping create animated content in a professional capacity, but film and TV operatives are not excluded. It would also be useful for VFX and motion graphics artists and producers and directors, who are looking to understand how Unreal Engine could fit into their workflows. You'll need to be familiar with basic 3D digital content creation tools. Epic Games are also keen for tertiary level teachers and lecturers to attend.
Originally developed for the games industry, Unreal Engine has been increasingly used in VFX due to the level of detail it can capture and create, including projects like Game of Thrones or The Mandalorian. Next in line is the animation industry and the many opportunities the software brings for real-time production. Make sure you join that new wave!
Unreal Engine is the world's most open and advanced real-time 3D creation tool. It has changed the way games have been made for years, but recently has become a powerful tool for Animation and VFX creators with its ability to run photoreal and complex 3D scenes in real time. It has opened up incredible new opportunities for the Animation and 3D CGI industries.
It gives creators the freedom and control to deliver cutting-edge entertainment, compelling visualisations, and even immersive virtual worlds.
Find out more here.
Week 1
Introduction to Unreal Engine
Materials
Lighting
Partner showcase
Week 2
Functional lighting
Animation in Unreal Engine
Partner showcase
Week 3
Creating photoreal sequences with Megascan and other software
Rendering in Unreal Engine
Motion graphics in Sequencer
Partner showcase
Week 4
Technical information and diagnostics
Using Niagara
Partner showcase
Project delivery and showcase
This course will be taught in English through Zoom and Discord over a period of four weeks, split into days of experimentation and practice. This course offers a breathable curriculum which means there will be room for participants to keep up to date with their own work and leisure. The course will feature daily workshops covering all the major aspects of using Unreal Engine interspersed with practice time, teamwork, as well as demonstrations and masterclasses from some of Europe's premier companies and artists showing how they use real-time technology in their work.
Daily hours are 9.30am to 3.30pm (UTC+1 UK time), Monday to Friday. Most training will take place in the morning and weekends are free. For planning purposes, lunch will be an hour at 12.30pm (UTC+1 UK time).
Students will be divided into smaller groups and set a project. The groups will then be supported on Discord by Escape Studios' Studio Assistants.
The demand of Unreal Engine in the creative industry is rapidly growing, so make sure to keep your skillset strong by studying the Summer of Unreal course. It will help you to begin your journey into the world of Unreal Engine and the implementation of it into your animation pipeline. It will also introduce you to a huge community of users across Europe, giving you an abundance of networking opportunities.
Get taught by Escape Studios professional tutors and guest tutors who's names will be confirmed soon.
Industry professionals from Blue Zoo and  Framestore will join the course for guest sessions.
You will need your own PC or Mac and a solid internet connection. Unreal Engine will work on much older systems, but it is recommended that you have a bare minimum of a GTX 770 or equivalent.
Click here for the tech specs for Unreal Engine, as well as Epic Games' support documentation, so you can check if it will run successfully on your machine.
Mac users might experience issues with Unreal Engine, so it's best to check your version of Xcode, Apple's integrated development environment (IDE) for macOS.
You can check here for the different versions for different operating systems: here.
Unfortunately, we cannot help out with Mac issues as we are PC/Linux based.
Can I only attend the particular days I'm interested in?
Epic Games and Escape Studios must prioritise those who can commit to the spirit of the complete course. We will be giving digital badges each day to all attendees, then those with over 80% attendance on completion will receive a certificate. As there will be team-based activities, it's important that you can commit to the course- or your absence might impede others in the group.
Do I need to have used Unreal Engine before?
It is not necessary. However, you must have experience or familiarity with the basics of computer 3D, graphics or animation.
I'm based out of Europe, can I join?
We have to prioritise European citizens due to Epic Games' funding requirements.
Are you taking participants from EU states only?
No, anyone within European borders (including the UK and non-EU states).
What if I am not from one of the partner nations?
In this case, we advise you to apply to the nearest one. For example, if you are based in Slovakia, we would advise you to apply via Crater Training Center in Serbia. If you are in Portugal, we would advise you to apply via La Salle, and so on.
You can make an application, in theory via any of the partners, but please do not apply to more than one.
Is the course going to be recorded?
Many sections will be recorded but only made available to course members for a limited time after the Summer of Unreal ends. We are not marketing or selling any recorded material. It is there to help the attendees catch up or revisit parts of the course to improve their learning.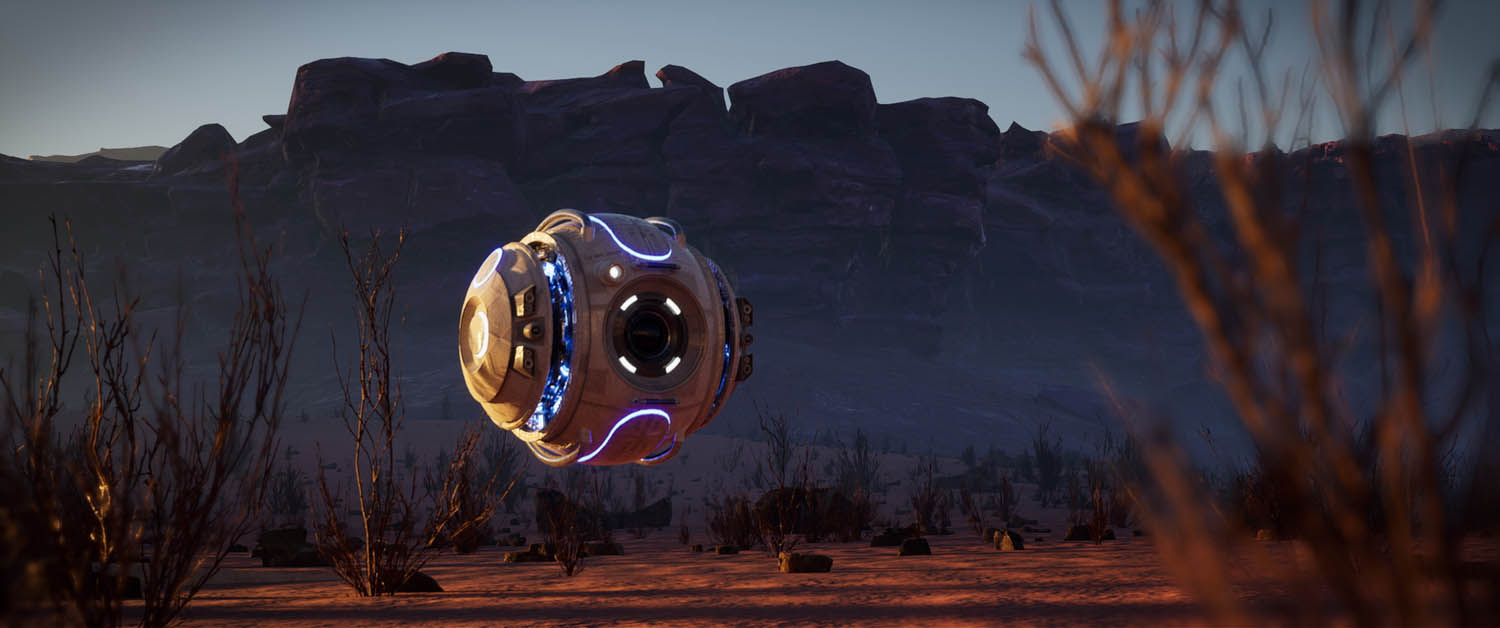 Course Information
Tuition:
Free
Mode of study:
Online in English, held by Escape Studios
Duration:
Monday, 26th July – Friday, 20th August (4 weeks), 9.30am to 3.30pm (UTC+1 UK time)
Application deadline:
Thursday, 16th July 2021
Fees:
Free for industry professionals with at least two years of experience working in an animation studio or on animation projects, as well as for tutors and lecturers from Europe's higher education colleges and universities.