10 Golden Rules of Digital Ethics
How can we proficiently live together in the web?
Hello together,
we live in a digitalized world in which we have more freedom but also more responsibility. The way we behave and how we deal with conflicts is a reflection of our ethhical attitude. It is time to agree how a good and successful life in a digital society should look like. The 10 Golden Rules of Digital Ethics can be understood as guidelines. These 10 Golden Rules should help to appreciate the dignity of everyone, his/her self-determiniation as well as his/her freedom of action. Let us respect them.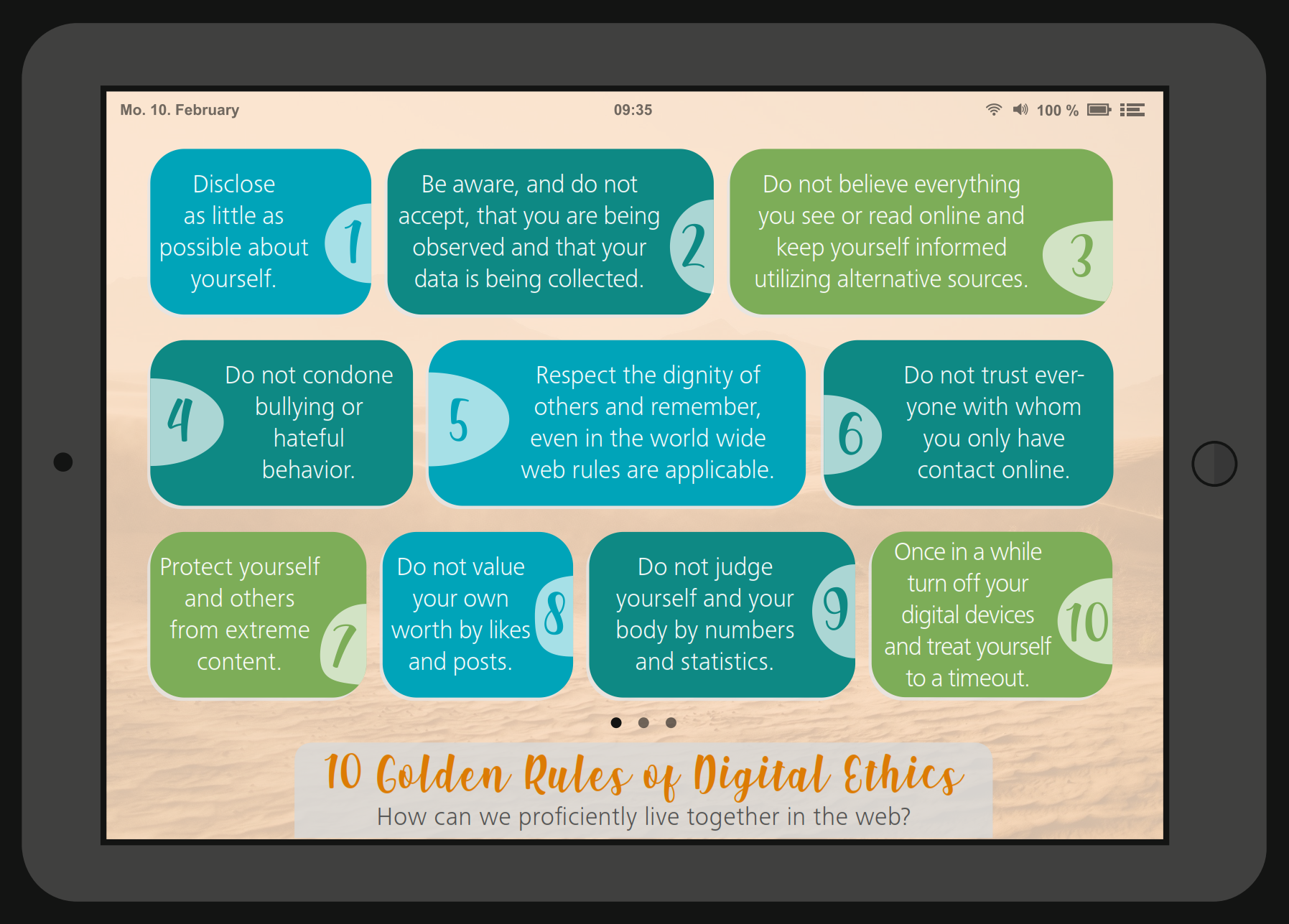 Postcard (Download)
BOOKLET (Download)
PRINTS
Booklets and Postcards are available as prints at klicksafe
Authors:
Institut für Digitale Ethik der Hochschule der Medien Stuttgart: Masterstudierende unter Leitung von Prof. Dr. Petra Grimm,
klicksafe.de - die EU-Initiative,
juuuport.de – die Beratungsplattform von Jugendlichen für Jugendliche bei Problemen im Web.
Layout & Design: Sophie Hartmann.