Business Management
Specialisation International Business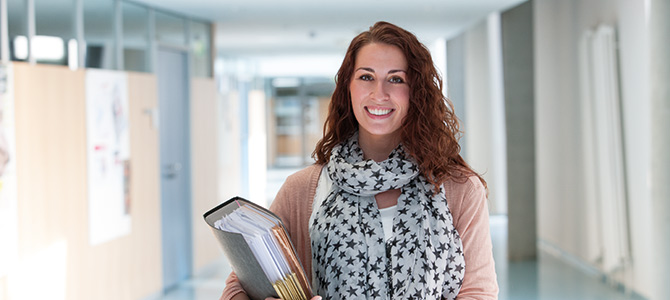 Within this master program with the core area "International Business", we will qualify you for leadership positions in the management of international projects and companies. The didactic blended-learning concept combines on-site seminars with e-learning offers and integrates working experience and knowledge into the program. This gives you the opportunity to gain an internationally approved degree while working at the same time.

Structure
This master program includes five semesters, in which economical management knowhow and specialized knowledge about international business are taught.
Each semester consists of three modules with a mix of onsite and online meetings. In the fourth semester, you will have the opportunity to visit an international partner university to gain an overview of the international market and competition. The master thesis will then be written in the last semester in which students will prove their gained competencies while working on a topic from their daily working environment.
The educational languages are German and English. The study program is completed with the degree "Master of Business Administration". The core area can be found in the certificate.
Perspective
This program is designed for highly motivated professionals and managers with a first academic degree and working experience, who are aiming for a leadership position within the management of international companies. It is our goal to educate critical management-generalists with a strategic vision, analytical skills and distinct social competencies in order to prepare them for a leadership position within the global economy.
Admission
This program starts both in winter and summer semester. Requirements are a first academic degree (diploma or bachelor) with a minimum of 210 ECTS, prove of at least one-year working experience and very good English and German language skills.
Study costs
The study costs for this master program are 2700 EUR per semester excl. administration fee.
Further information on this master degree can be found on the website of all further education programs.